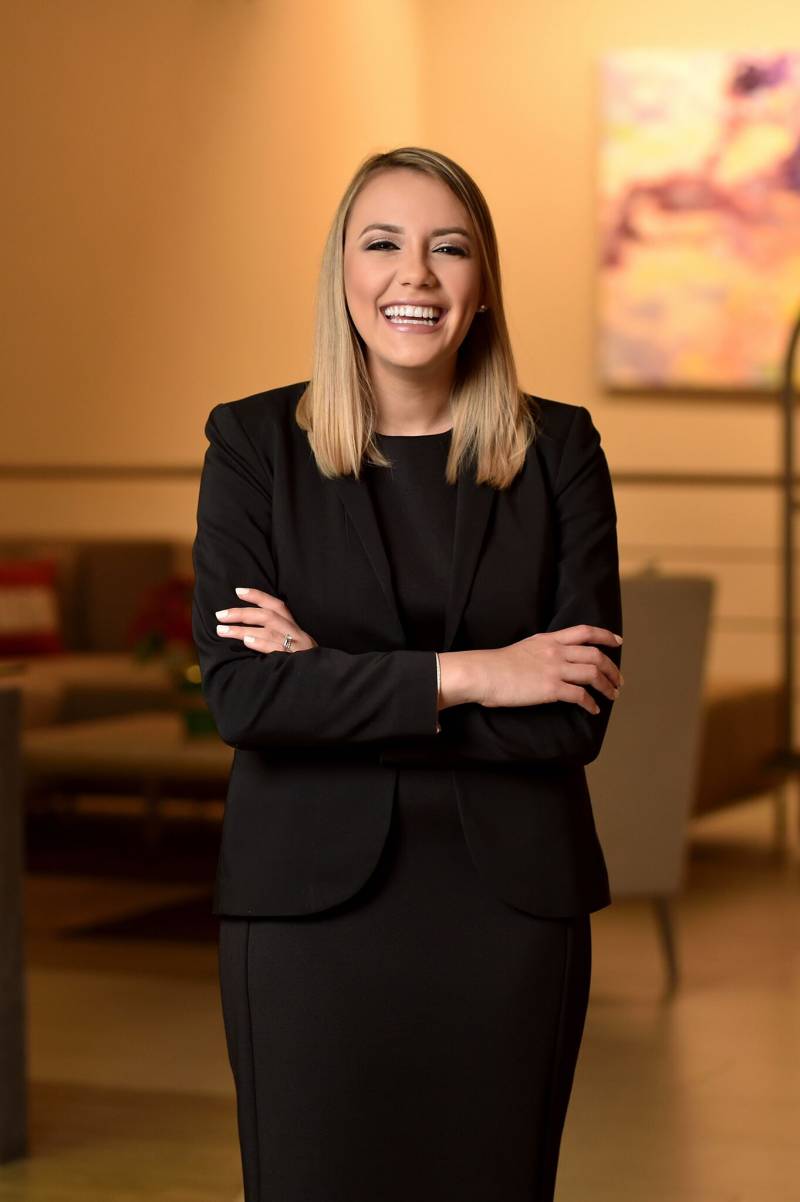 Joya Cox is the special events sales manager & wedding specialist for the luxury 220-room Park Hyatt Washington D.C. located at 1201 24th Street, NW, 20037. A professional wedding specialist, Cox has the passion and experience to ensure couples and their families have an unforgettably unique and luxurious experience on their big day.

A native of Honduras, Joya Cox received a Bachelor of Science degree in hospitality management from Lynn University in Boca Raton, Florida. Upon graduation, Cox returned to Honduras in June 2012, to serve as a wedding planner and social events manager for the Tegucigalpa Marriott Hotel where she found her passion, creating weddings that reflect each couple's style and unique love story. She became a certified Wedding Planner with Marriott International, and her work and expertise were featured in many local publications.

In January 2015, Joya Cox returned to the United States where she was named events sales manager for Hyatt Regency Tysons Corner Center. While there, she was part of the pre-opening team and responsible for selling and servicing events for the 33,000-square-foot meeting & event space and 7,000-square-foot Regency Ballroom. During her time at Hyatt Regency Tysons Corner Center, Cox received the Hyatt 2016 Outstanding Production Achievement Award and became a Hyatt Certified Wedding Specialist. She also earned a master certificate in hospitality management from Cornell University in 2016.

"I'm excited to join the Park Hyatt family and to start creating unforgettable moments with each and every couple that chooses Park Hyatt Washington for their special day," said Joya. "My passion for weddings continues to grow, and I can't wait to keep learning from each couple and finding inspiration for their big day, so we can create one-of-a-kind wedding memories together."

A popular venue for brides looking for their perfect modern-American wedding, Park Hyatt Washington, D.C. offers a variety of flexible event spaces that are sure to accommodate any bride. Its popular wedding package for 2018 includes a complimentary suite for couples the night of their wedding; a complimentary room for the wedding party's use during the day of the wedding; an upgrade to Junior Suite for the couple's parents; discounted rooms for wedding guests; up to five Honeymoon Nights at any Hyatt hotel worldwide; exclusive use of The Gallery - which is comprised of the hotel's entire lower level of 10,000-square-feet event space; an experienced wedding specialist and dedicated event services team; six selections of passed hors d'oeuvres and a three-course dinner with menus that are an extension of the hotel's Michelin-starred restaurant, Blue Duck Tavern; monogrammed menus for each guest; photographs in the glass-enclosed cherry blossom cases; complimentary menu tasting for up to four guests; complimentary chiavari chairs and luxury linens; five hour premium open bar service, and a wedding cake designed by Pastry Chef Erin Reed. For additional information and pricing please visit: http://digitalmedia.active-us.com/PHWashWedding/mobile/index.html




1. What is your favorite part of a wedding?

To be honest, I have two. I love when couples have a very intimate first look, this is a moment to take it all in and see the person you are about to marry, it's the moment they see each other for the first time all dressed up ready for one of the most important day of their lives. I also love to bring the bride and groom into The Gallery ballroom before the doors open and their guests arrive so they can see the finished space for the first time. It's so important to see what they have been working together to create for the past few months, it's the moment they see their wedding vision come true. I'm a lover of intimate moments and I ask the DJ or band to play their first song and give the couple an opportunity to practice their first dance, just the two of them. It's all about creating those unforgettable moments.

2. What is one thing you think brides and groom should splurge on?

Definitely a videographer! I feel that videos are so powerful because they allow couples to go back and see moments that they might not have seen - the reaction of their guests, the smiles, dancing and special moments. It's a beautiful reminder of how everything on their wedding day was filled with love, appreciation, and happiness.

3. What trends are you seeing as we begin 2018?

Color is going to be huge and will bring a lot more drama to weddings in 2018. Ultra Violet is the Pantone color of the year so I foresee that being a big inspiration when it comes to floral arrangements, linens, and bridesmaids dresses. It's a nice contrast to the blush weddings that have been so popular in recent years. Backdrops will also be prominent in weddings, adding that wow factor and giving a huge impression to guests at the entrance, at the welcome and escort card tables, the ceremony, and even in their food stations.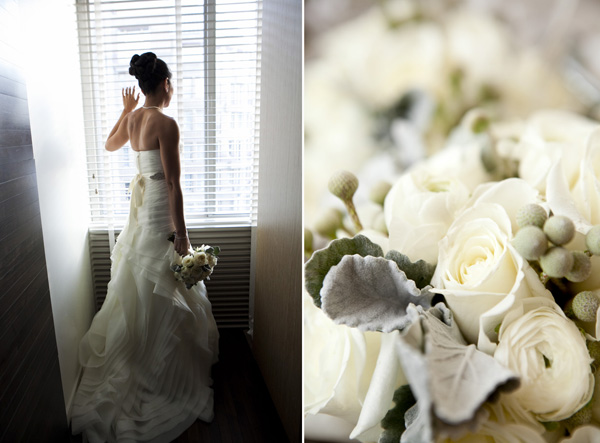 4. What are some unexpected places brides and grooms are getting design inspiration for the wedding?

Movies can play a huge role for design inspiration, such as Alice & Wonderland or Wes Anderson films, which create a very whimsical design aesthetic. Also, I've noticed that couples are getting much more creative on what they want to showcase for their big day, taking inspiration from interior design and architecture magazines and also incorporating themes from fashion or statement pieces. We're seeing much more customization and local planners are setting the stage through their social media platforms.

5. Are grooms playing a bigger role in decisions?

Yes! There was a time when brides would come with their mothers or solo to meetings, but I find millennial grooms-to-be are much more hands-on and are just as excited to put their own personal touches on their upcoming nuptials.

6. How far in advance should one book their wedding venue?

It really depends on the couple. Lately, I've had couples book nine months to a year out, but it really depends on the couple's personality, and how flexible they're willing to be with vendors as some photographers and musicians book years in advance.

7. What is your favorite Honeymoon destination?

The Maldives. Park Hyatt opened a property there recently, which is a perfect spot to honeymoon. I personally love the water and warm weather.
8. What are your favorite DC hidden gems for taking post-wedding photographs?

I love the Washington National Cathedral, National Gallery of Art, Kennedy Center and Library of Congress. There is gorgeous architecture all around D.C. so you don't have to go to the Tidal Basin to get great wedding photos. Park Hyatt Washington has two glass-enclosed booths adorned with cherry blossoms, which are available exclusively for brides and grooms that get married on property. Cherry blossom season can be fickle, but Park Hyatt Washington is always in bloom!

9. Are there any trends when it comes to food for rehearsal dinners or weddings you can share?

Having the Michelin-starred Blue Duck Tavern on property gives us real advantage when it comes to providing excellent food and beverage to our brides and grooms. Luxury is personal and we like to create custom menus to fit each couple's needs and to make the wedding weekend all about them. We had a couple that asked our chefs to add Indian and Italian flavors to their rehearsal dinner and wedding menu, which was inspired by their heritage. We have another couple that will have a full vegan menu for their wedding. Our chefs are enjoying the process with our couple to create the wedding menu of their dreams, incorporating all their personal touches and preferences.

10. What makes a wedding at Park Hyatt Washington, D.C. unique for brides and grooms?

Park Hyatt Washington, D.C. only offers one wedding on property each day. I think that's important to the couples that book with us because they know our staff is entirely dedicated to them. It also allows me the opportunity to make sure the couple's wedding day is as perfect as they imagined it to be. That attention to detail is really important to us and our couples.

11. What led you to become a wedding specialist?

My passion for hospitality began when I was traveling the world with my grandmother. The attention, experiences, and levels of service we received were impeccable and I wanted to be part of creating such special moments for others. I decided to major in hospitality management and specialize in hotels, resorts and events. This led me to several internships in different areas of the hospitality industry; my favorite was events - specifically weddings. When I graduated college and moved back home to Honduras, I was fortunate to start working in the wedding industry and became passionate about creating and curating special moments. I enjoy being part of such an important planning process and the wedding day for my clients, but most of all I love creating connections that will last a lifetime.

12. What made you decide to make the move to the D.C. area?

I spent a lot of time in Washington, D.C. throughout my childhood, it is my second home. I would come every summer to spend time with my grandmother and we would end the summer with a wonderful trip around the world. My grandmother is currently 92 and fabulous, so I took the opportunity to return to Washington so we could spend more quality time together. Family is very important to me and she's my best friend.